At Our South Sudan Center
JUBA — South Sudan gained its independence on July 9, 2011, becoming the 193rd country in the world. Shortly after, the Arizona Lost Boys Center was reborn with a new mission — to help the Lost Boys return to their new country with the skills to support democracy and economic opportunity.
The Lost Boys Center for Leadership Development in South Sudan will function much like our headquarters in Phoenix. At this new facility, members of the Lost Boys community and South Sudanese leaders will come together to build an educational facility and a community center. It is scheduled to open in 2017.
In addition, our South Sudan center will host trainings and workshops selected by Executive Director Kuol Awan and South Sudan's Minister of Education covering topics such as:
• Human rights education
• Intergenerational trauma
• Community development
• Vocational skill building
• Gender equality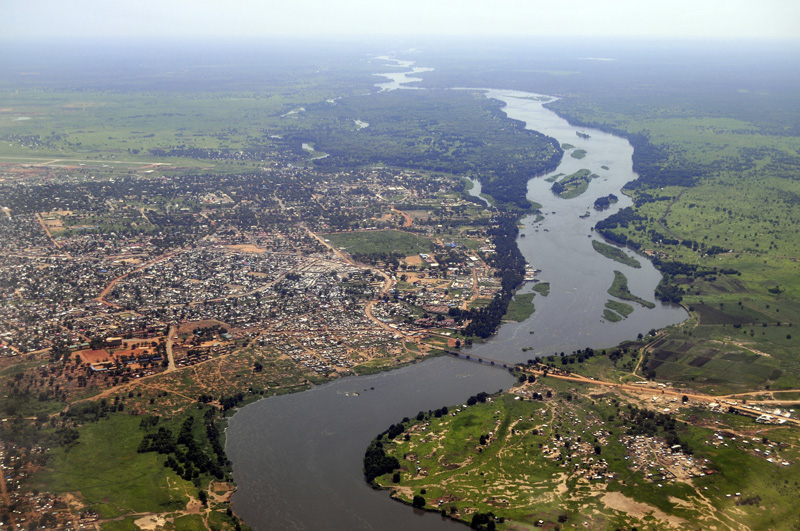 Fellowships
Fellowships will be granted to Lost Boys and Girls, many of whom emigrated from Africa, giving them the opportunity to invest their time and talents into the future of South Sudan. Fellows will be instituted into one of two categories to benefit South Sudan:
Educational: Fellows going to South Sudan in an educational capacity will help build schools and teach in classrooms in urban and rural South Sudan.
Institutional: Fellows going to South Sudan in an institutional capacity will work to strengthen political and community ties, while advocating for development and resource management.
The Archives
More than a museum, The Archives at the South Sudan Center will house 13,000 records from Save The Children. These documentaries, films, books and images tell the story of the Lost Boys' lives.
The Archives will also serve as a central hub for peace education for the people of South Sudan. Children and adults will learn about the key ingredients for peace, including financial literacy, health awareness, women's education and more. By fostering self-sufficiency and self-confidence in all South Sudanese citizens, The Archives will promote the growth of healthy communities. It will be a place where the tragedies of a generation are replaced with a future of realized potential.
At Our U.S. Center
PHOENIX — Initially established to help the newly resettled Lost Boys of Sudan, the Lost Boys Center for Leadership Development in Arizona has evolved to take on a larger role. We focus on meeting the educational and employment needs of both male and female African refugees from a variety of countries. We do this by providing leadership training, citizenship classes, English language education and more at our U.S. center located in Phoenix, Arizona.
Youth Leadership Initiative
Often, children of refugees feel like they're living in two worlds, which can cause confusion and resentment. The Youth Leadership Initiative helps kids having difficulty adjusting due to cultural differences through after-school activities and summer programs. These programs range from homework assistance and leadership mentoring, to basketball and hiking.
English as a Second Language (ESL) Classes
Learning the language is key to succeeding in a new country. To address this crucial need in the refugee population, the center offers ESL classes to newly arrived families, especially young women.
Citizenship Classes
The center's citizenship classes are open to all refugees seeking to complete the naturalization process. During these meetings, staff and volunteers provide guidance and insight into America's civic process.
Roots Connection
To help keep the South Sudanese and other refugee cultures alive, the center gives presentations and organizes conferences for children and their families. These programs might involve sponsored trips to their home country or inviting elders to speak on important community topics.
Cultural Exchanges
The South Sudanese people share cultural similarities with Native American tribes. To foster a deeper connection, the Lost Boys community often joins with local tribes for cultural activities, such as spiritual ceremonies and food sharing.
Legal Issues Awareness Training
Many refugees come from societies ruled by traditional laws where disputes are resolved within the community, As a result, they often face a lack of understanding of the American legal system. In order to bridge this knowledge gap, the center provides legal awareness training to its members.