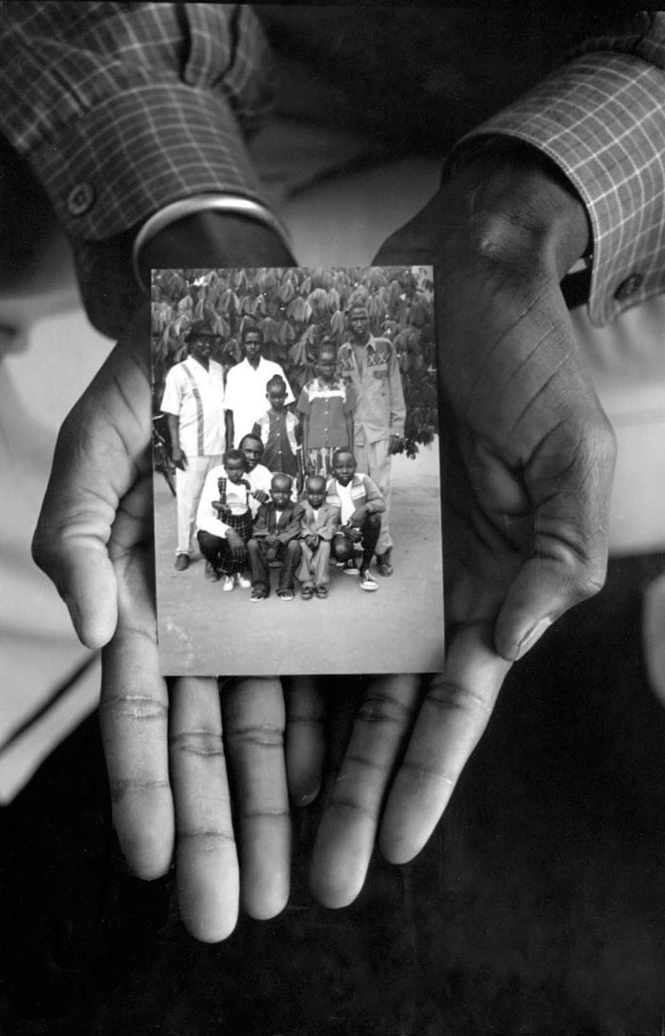 Our Story
In 1983 the Sudan civil war produced a mass exodus of 20,000 children, mostly young boys. They fled on foot in small groups, walking for months while facing gunfire, wild animals and starvation, seeking refuge in Ethiopia and Kenya.
These became known as the "lost boys of Sudan" and they spent most of their childhood in refugee camps before being resettled in the U.S., where the majority found new homes in Phoenix. Here, there was an immediate need to help them learn the language, obtain an education and find jobs. Many found their struggles to assimilate to their new country compounded by post-traumatic stress and childhood trauma.
The Arizona Lost Boys Center was established in 2002 with the goal of providing assistance and help for Sudanese Lost Boys all over the country. Initially committed to supporting basic refugee resettlement issues, the Arizona Lost Boys Center quickly evolved to address the educational and employment needs of both male and female African refugees from a variety of countries by providing college scholarships, citizenship classes, language training, job placements and workforce readiness programs.
Now, after more than a decade of serving as the emotional center of the Lost Boys community, the Arizona Lost Boys Center is shifting its focus to the newly-formed Republic of South Sudan. On January 1, 2012 the Arizona Lost Boys Center became the Lost Boys Center for Leadership Development. And now the Lost Boys are returning to their new country with a new mission: to build the leaders of tomorrow.
The Lost Boys on 60 Minutes
60 Minutes tells the story behind the Lost Boys' journey and resettlement in the United States. Watch the video to learn more about their trek through deserts, mountains and rivers to reach safety.
The Lost Boys Center for Leadership Development
Our Vision
To develop a global community of leaders who support democracy and opportunity in South Sudan that unites and inspires the world.
Our Mission
The Lost Boys Center for Leadership Development works with individuals from the Sudanese community to develop the skills and knowledge necessary to become empowered global leaders who support South Sudan.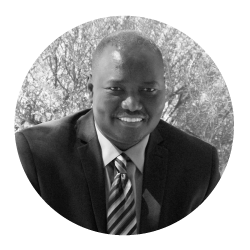 Kuol Awan
Kuol was born in a small village called Chiir in southern Sudan. When the war intensified in 1987, he fled his home and began a journey that spanned thousands of miles. He traveled to Ethiopia, Kenya and, finally in June 2001, to the U.S. Kuol first served his community of Lost Boys and Girls as a community organizer and leader in Ethiopia when he was 9 years old. He also served as president of the Lost Boys Association in Salt Lake City and was elected to the National Lost Boys Association. Kuol holds an Bachelor's Degree in Psychology from the University of Utah and a Master's Degree in Social Justice and Human Rights from Arizona State University. Kuol joined the Lost Boys Center for Leadership Development as an outreach manager and became executive director in 2014. He and his wife, Atoch, have two children.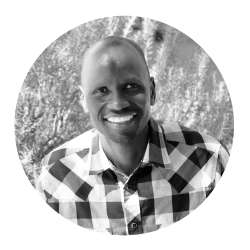 Jany Deng

Jany was born in 1975 in the small town of Jokau, located in Southern Sudan. He enjoyed a happy childhood until the civil war broke out in 1983, and his life changed completely. When Jany saw the first fire in his village, he knew he couldn't go back because he wouldn't survive. He started walking, not knowing where he was going, until he reached the border of Ethiopia, where he was resettled in a refugee camp and stayed for almost four years. After a civil war broke out in Ethiopia, he returned to Southern Sudan and then went on to Kenya. In 1995, Jany was one of the first Lost Boys to come to the U.S. Jany graduated from Arizona State University with a Bachelor's Degree in Social Work and is pursuing his MBA. He is currently program director at the Lost Boys Center for Leadership Development.
Marsha Henzler

Marsha has worked at the Lost Boys Center for Leadership Development since it first opened. In 2007, she left the Center to go to Buffalo, New York, where she worked as an immigration specialist assisting refugees from around the world obtain their green cards and citizenship, and arrange for relatives who were left behind to come to America. In 2013, Marsha returned to Arizona and is now working part-time at the Center. Marsha received her master's degree in human relations, education and counseling from Northern Arizona University.
William Paul
Simmons, President
William is an associate professor in Gender and Women's Studies and Honors Interdisciplinary faculty at the University of Arizona. His research is highly interdisciplinary and uses theoretical, legal and empirical approaches to study social justice and human rights issues.
Kelly Trujillo,
Secretary
Kelly is an Arizona native who holds a master's degree in social justice and human rights from Arizona State University. She has worked in both Uganda and the Democratic Republic of the Congo, and has been involved with the Lost Boys Center for Leadership Development since 2011. Currently, Kelly is furthering her graduate studies at the Boston College School of Social Work.
Hakim Monykuer Awuok
(South Sudan)

Hakim Monykuer Awuok is a South Sudanese national and one of the former Lost Boys of Sudan. He holds a Bachelor's Degree in Public Administration from Kampala International University, Uganda. Hakim is currently a Deputy Director of Cabinet Resolutions working with the government of the Republic of South Sudan's Ministry of Cabinet Affairs.
Rami Gudovitch

Rami was born in Jerusalem and studied philosophy at the Hebrew University in Jerusalem. He received his PhD from Columbia University in New York and currently serves as adjunct professor at Haifa and Ben Gurion Universities. Rami is one of the dominant voices in Israel in the struggle for refugee rights.
Chiengkuach Mabil Majok
(South Sudan)
Chiengkuach is one of the former Lost Boys who came to the U.S. in September 2003. He resettled in the state of Vermont, went to college there and graduated with a Bachelor's Degree in Economics in fall 2007. He earned his master's degree in International Economics and Finance in 2012. Soon after graduation, Chiengkuach took a position with the Deloitte Overseas Consulting, which eventually took him to South Sudan. He worked with them for nearly three years before the project ended at the conclusion of the Sudanese civil war.
Theotis Sharpe

Theotis began his professional career as an intern with Wells Fargo Home Mortgage. After graduating in 2012, he was hired as a mortgage consultant where he worked for two years. Most recently, Theotis was a private client mortgage banker at JPMorgan Chase and recently relocated to Phoenix to return to Wells Fargo as a treasury analyst.